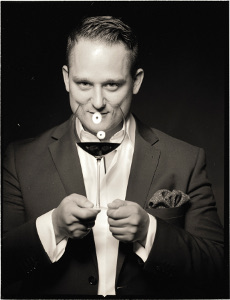 In 2011, for the first time, I asked myself the question: "What would my own wine taste like?" The effects on this question were groundbreaking for me and shaped my further years in life.
Somewhere along the way I met my good friend Horst Sauer. He gave me the opportunity in 2011 to create my first cuvée for the restaurant Tim Raue.
From year to year, cuvéting developed into an ever-growing passion for me. Today, the creation of wine and the associated company "André Macionga Cuvée" are integral parts of my life.
In 2017, for the first time, I made wines with four wineries. The cooperative work and the associated creative exchange with winemakers from different regions is very valuable to me; and always an act of inspiration. Thanks to this cooperation, I was able to realize my true calling and in 2017 André Macionga Cuvée GmbH was founded.
The cuvées that we have been able to create so far are unique wines. They are clearly structured and have substance. Be enchanted by taste on the palate and sit down with these strong wines. You will discover many nuances and facets.
another journey through the world of flavours!
Sincerely yours